Administration settings
This section refers to the functionality available to users for updating their password, uploading a new platform license, as well as managing the support session.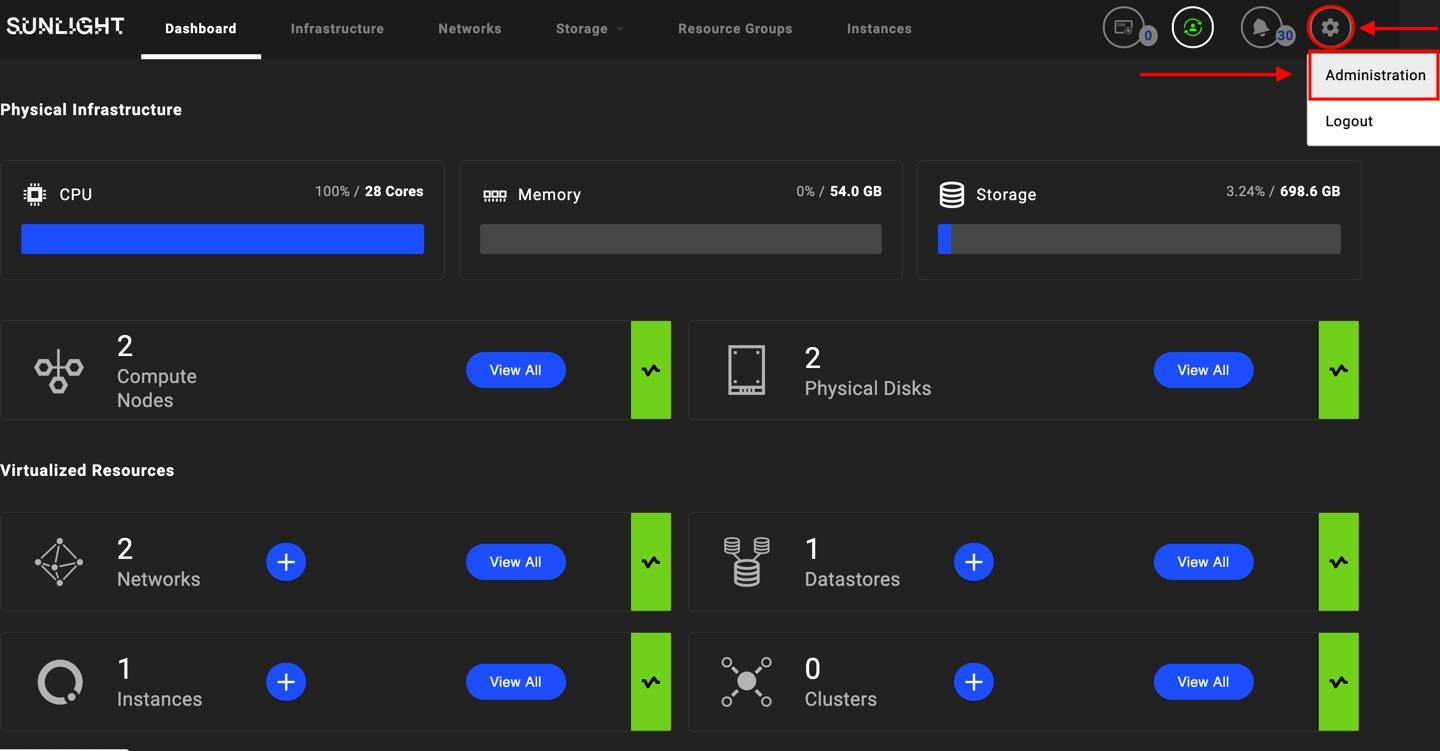 Add User/Update Password
In the Administration settings, the user is able to update existing Username/Password credentials, by selecting "details" at the Users section, as indicated in the image below.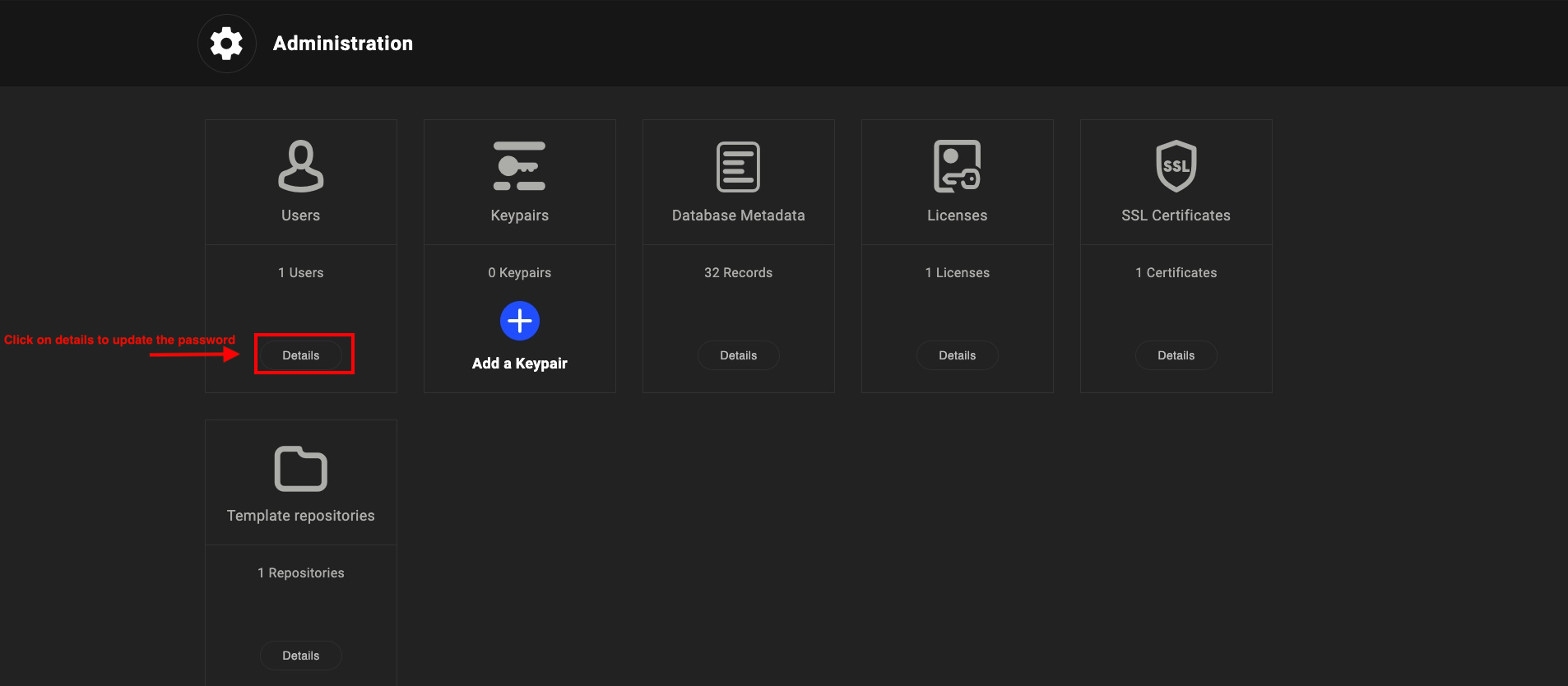 This section offers searchable usernames and the functionality to update the existing password of a selected user.
Select the 'Back' option, to navigate to the previous 'Users' section.

Add License
On the Administrator page, the user is able to select the "details" option of the License section, as illustrated below.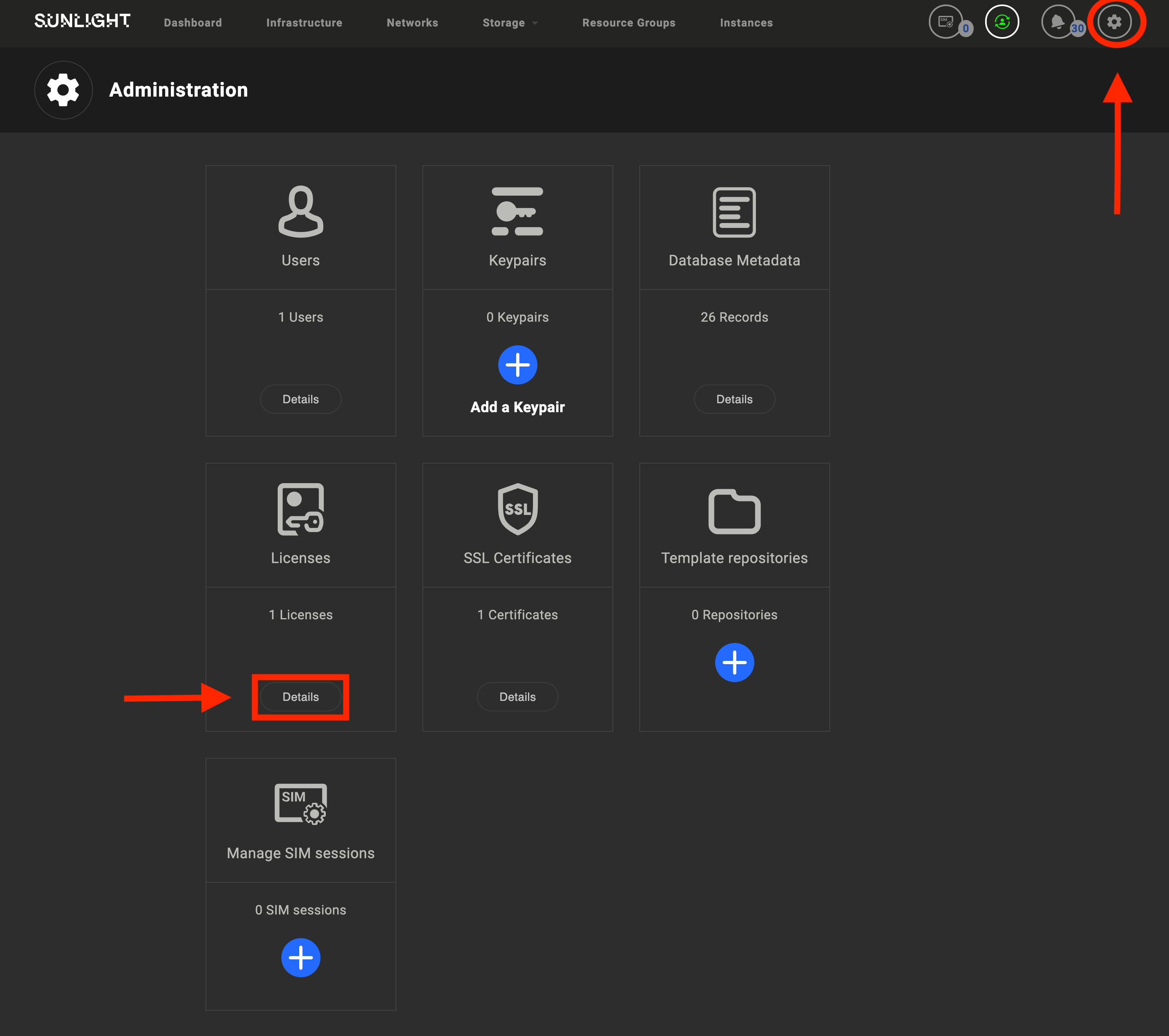 This feature allows users to check the status of the existing license and its expiration date. An existing license can be deleted by clicking on the configuration option and selecting 'Delete'.

Last but not least, the user can re-activate the platform by uploading a new valid license, provided by Sunlight.io. By selecting the 'Upload License' option, the user is able to register a new valid license, as shown in the image below.
Support Session
The user is able to enable or disable the support session.
The user is able to provide permission to the Sunlight technical support team for acquiring remote access to the platform, by selecting the "Enable" option. This service is set to "Enable" by default, for troubleshooting and assistance purposes. This connection is completely secure and the platform is accessible to a limited number of highly qualified Sunlight.io staff.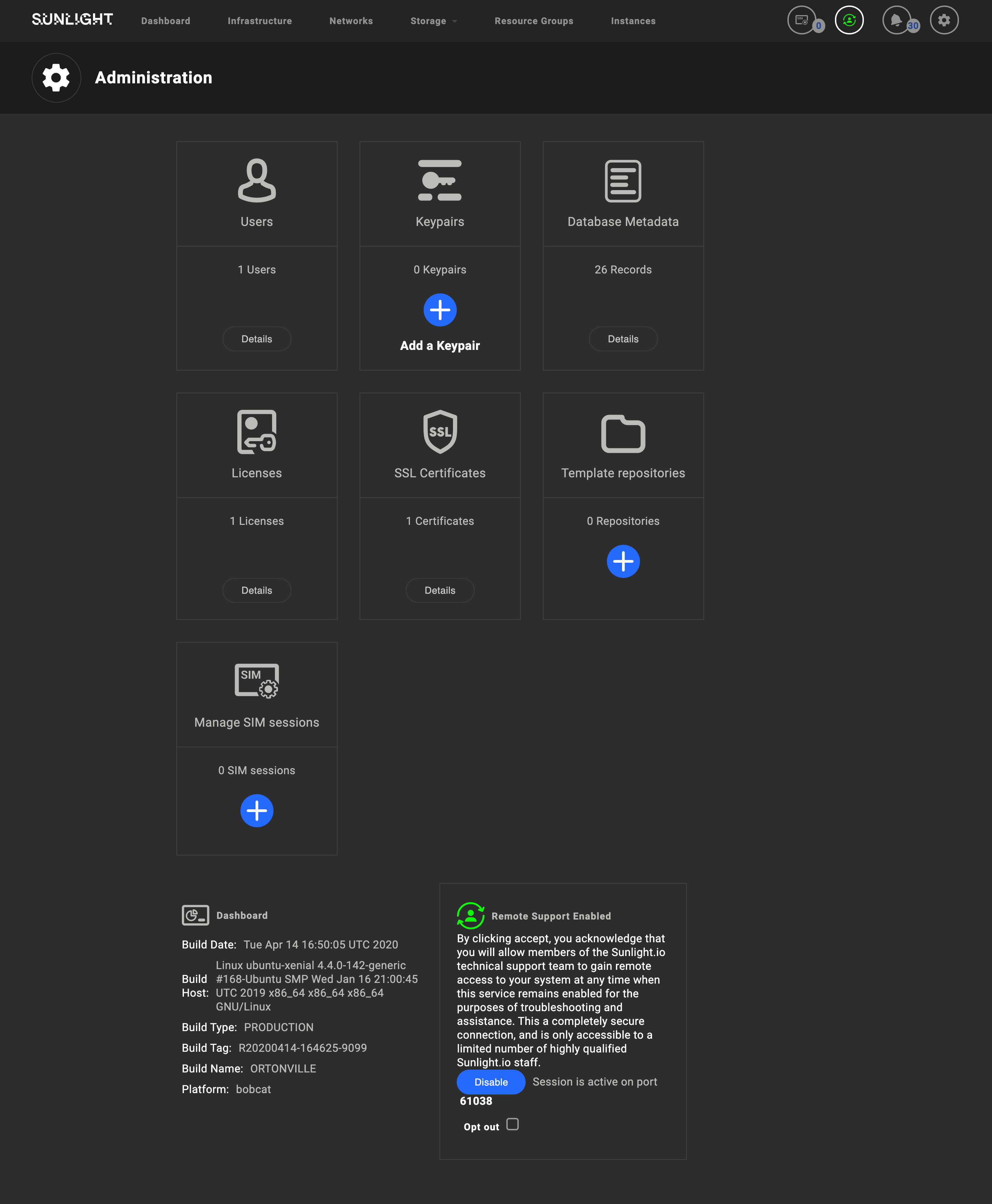 As soon as the support session is enabled, a green status indicator is displayed next to the notification messages on the top of the page, as illustrated in the following image.

By selecting the 'Disable' option , the remote support access of the platform is terminated. The system can no longer be supported by the Sunlight.io technical staff and the green indicator is powered off, as depicted in the image below. This option can be re-enabled at any time, by selecting "enable" once again.