Dell Poweredge R640

Server Board + Chassis
The Dell EMCPowerEdge R640 is a dual-socket, 1U platform for dense scale-out data center computing. The PowerEdge R640 is a general purpose platform expandable up to 3TB of memory, up to twelve 2.5 inch drives, and flexible I/O options.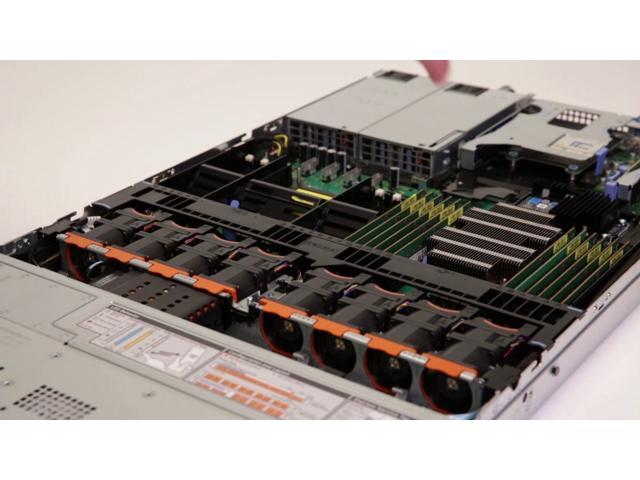 CPU Type + RAM
The R640 boards are fully supported with dual Intel Xeon Scalable Processor product family compatible sockets (with up to 28 cores and two threads per core). In addition, PowerEdge R640 supports up to 3 TB 2666 MT/s DDR4 RAM memory with six DDR4 memory channels with two DIMMs per channel per CPU. In total 24 DIMMs (DDR4 RDIMM/LRDIMM/NVDIMM-N) slots : 8 GB, 16 GB, 32 GB, 64 GB, 128 GB DDR4 up to 2666.
Network IO Interfaces
Supports Ethernet Network Interface Controller (NIC) ports on the back panel, which are available in the following configurations: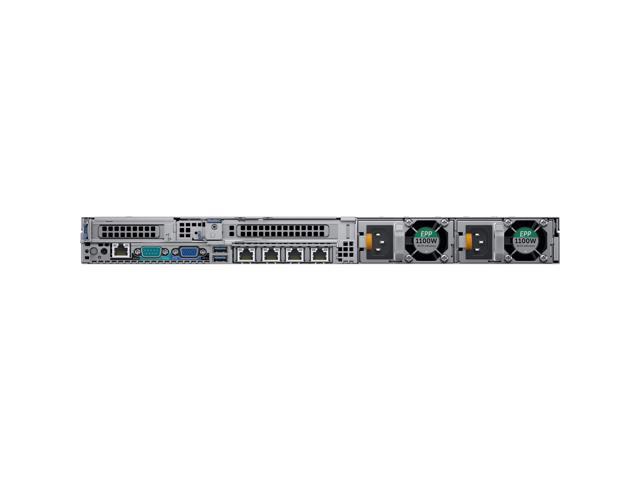 Storage IO interfaces
Disk Drives
Front drive bays: Up to 10 x 2.5 inch SAS/SATA (HDD/SSD) with up to 8 NVMe SSD 58TB (maximum) or up to 4 x 3.5 inch SAS/SATA HDD 48TB (maximum)

Rear drive bays: Up to 2 x 2.5 inch SAS/SATA (HDD/SSD), NVMe SSD 12TB (maximum)
---
Configuring Dell PowerEdge systems with Integrated RAID Controller
Dell PowerEdge systems are provided with an integrated RAID Controller. For example, Dell PowerEdge R740 comes with PERC RAID controller.
In order to install Sunlight NexVisor on a Dell PowerEdge system, the SATA disks attached to the raid controllers should not be part of a RAID configuration. In such a scenario the PERC S140 RAID controller should be configured in passthrough mode.
The following screenshots will guide you towards the configuration of the Dell PowerEdge system.
Entering the DELL PERC Configuration Utility
While the system starts up, press "F2" to enter System Setup. The list of menu items in the System Setup Main Menu screen is displayed. Select Device Settings, for viewing all of the available options of the RAID configuration utility.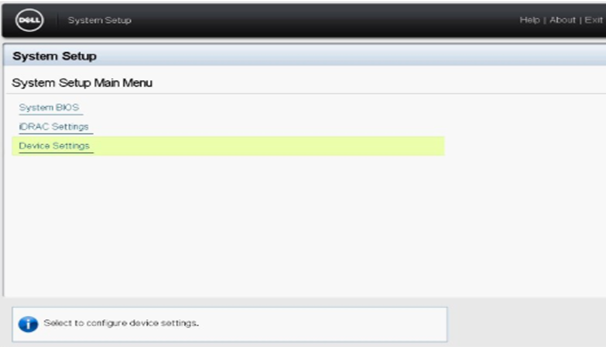 Select the Integrated RAID Controller 1: Dell PERC Configuration Utility.

Select Controller Management.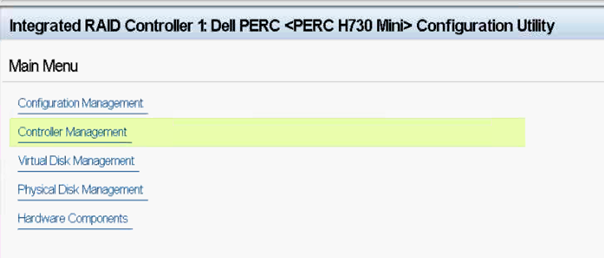 Scroll down and select Advanced Controller Management.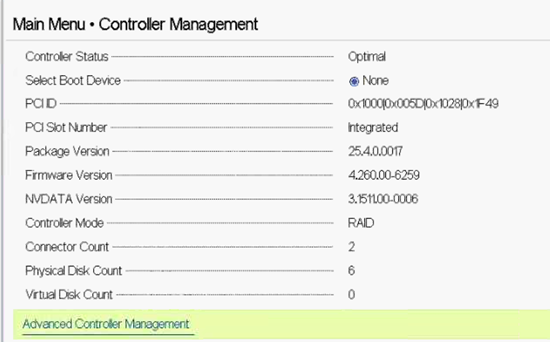 In the next screen, please configure the following parameters accordingly:
Set Disk Cache for Non-RAID to Disable.
Set Non RAID Disk Mode to Enabled.