Instance Resize
Instance Resize
This Section refers to the ability to change the size of an instance by changing its flavor. This rebuilds the instance and therefore results in a restart.

    Note : By default, the Sunlight.io server resize gives the guest operating system a chance to perform a controlled shutdown before the instance is powered off and the instance is resized.

To resize an instance, you can visit the 'Instances' tab and follow the next steps.
On the corresponding VM go to Actions button -> Resize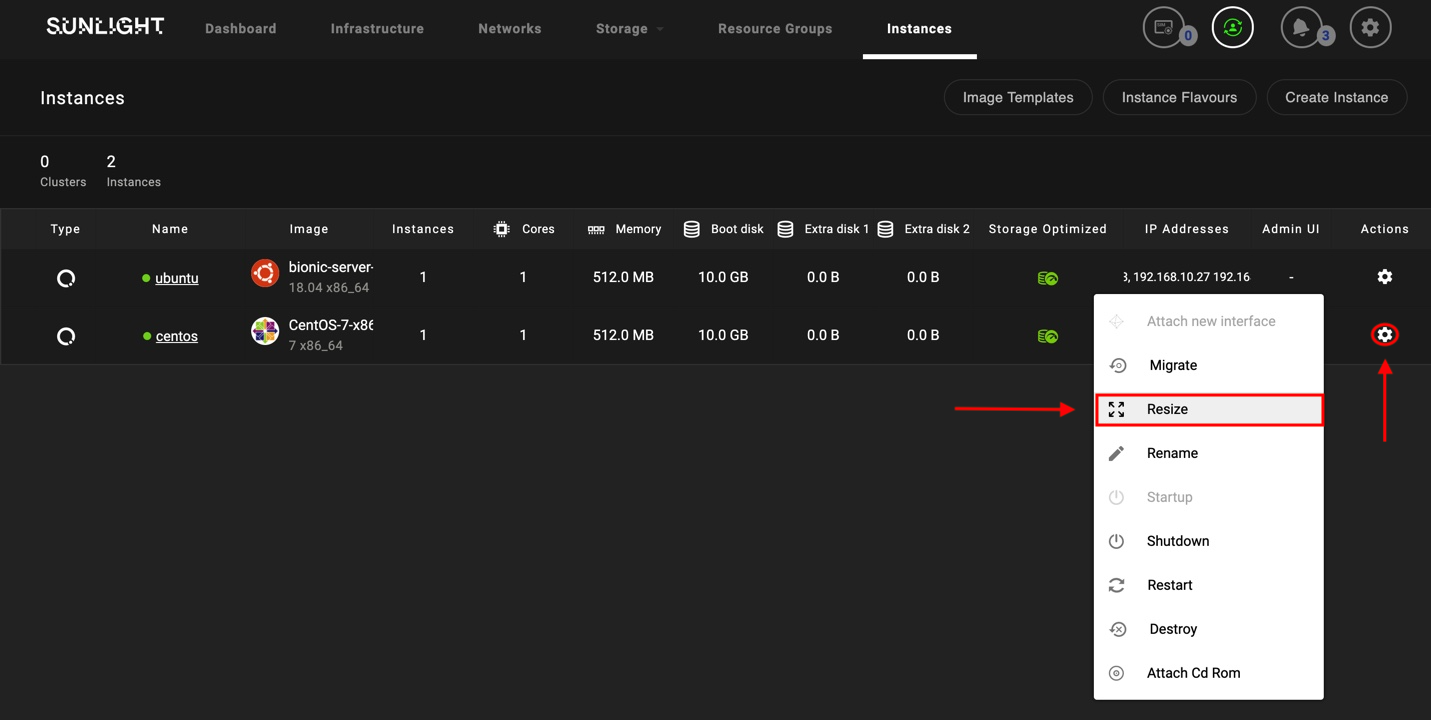 Then, a new screen appears and asks from the user to choose one of the supported flavors according to available resourses in order to resize the instance. As soon as the user selects a new flavor, for example the m8.xlarge.d4 flavor with 4 extra cores, 2 extra GB memory and 20GB extra storage (on top of the existing one), you can notice an overview of the flavor's specification just selected as shown by the figure below.
    Warning :
    The user has the ability to  choose a flavor that increases or decreases the number of cores and memory size  as well as increases the size of the available root partition and ephemeral disks of this instance.

Press Start to begin the resize process.

Now you are kindly requested to confirm the resize action. Press OK and proceed. Resizing can take some time. During this time, the instance will be in the 'Resizing' status.

After the successful finish of the resize , you can notice the new resized instance that was created with new flavor specifications as illustrated by the following figure.

Now, the user is also able to open the logs of the resized instance and check the step by step actions that were conducted until the resize process was completed.