Dedicated Ethernet Networking
Nowdays, WAN links cannot handle escalating bandwidth requirements for cloud computing, business continuity, business process automation and other applications. Many companies and information technology teams try to expand and make the most of their existing technology. A dedicated Ethernet connection, also known as dedicated Ethernet networking is the next generation of Ethernet enterprise solutions. Dedicated Ethernet is a highly-secure dedicated Ethernet connection for bandwidth-heavy applications and data center consolidation. This capability offers protection and availability options required by companies who need to maintain control of their own network infrastructure. Boasting ultra-low latency, Dedicated Ethernet is designed to support critical business applications, with the speed and bandwidth your organisation requires. This allows you to improve your primary connectivity or use it as a backup to enhance your existing connection, providing high availability and defined performance levels. In this roadmap, Sunlight.io Dedicated Ethernet provides the same service quality and security as traditional carrier transmission links, but at much greater bandwidth speeds.
Configuring Ethernet Interface Settings
The Sunlight.io Network Controller (NIC) has two network interfaces (eth0/eth1) on every node. One network interface can be a shared ethernet port and the other network interface could be a dedicated ethernet port which blocks management traffic between NexVisors boosting the performance for critical applications. In order to specify one of two available network ethernet interfaces as a dedicated port, you should contact with Sunlight.io support team to configure this manually.
The following figure shows the 'before' configuration state.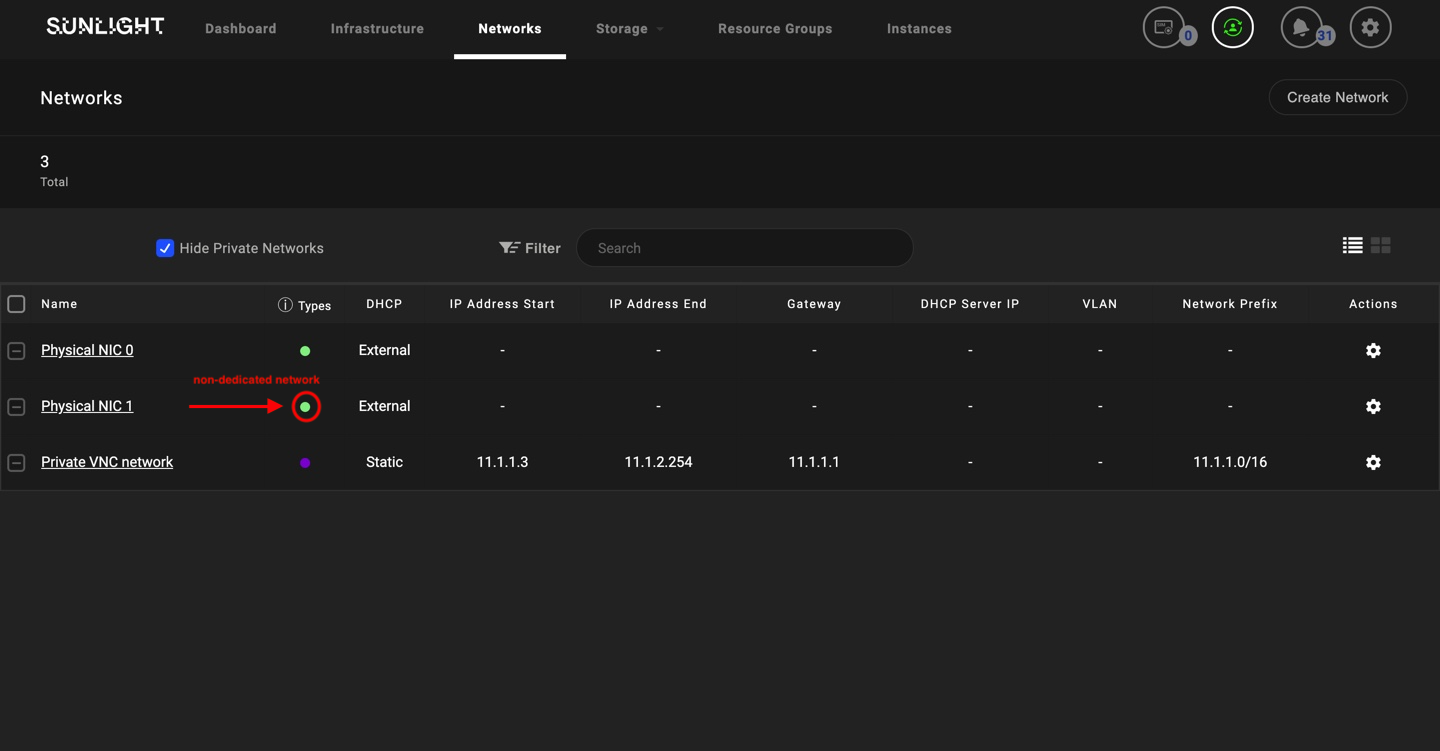 Since the appropriate changes have been applied on the cluster, you are able to notice that the type of the selected interface NIC 1 is indicated as dedicated network distinguished with its colour 'amber', as illustraded by following the figure.