Supermicro Super Server Chassis with Intel Xeon-D broadwell motherboard
A lower power and lower cost alternative to the standard Intel 2 and 4 node blade systems is the 2-node XeonD-based processor systems. For the current release, we support the X10SDV-TLN4F motherboard with any suitable chassis from supermicro such as the 1U SC505-203B or the SC504-203B systems.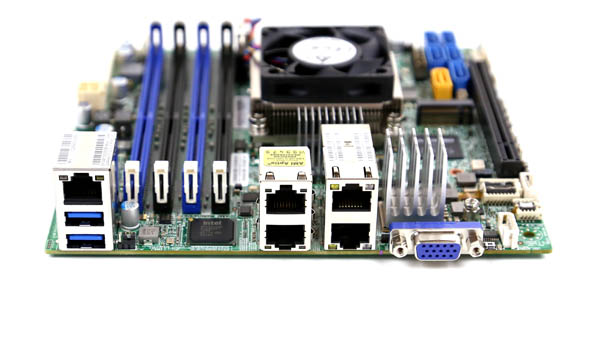 Each system provides dual 10GBit ethernet ports (we recommend just using the 10gbit ethernet ports for best performance) and can boot from the same USB images provided in the Getting Started guide.